SPARKS
SPARKS is a special Public Speaking Course designed for persons seeking to inspire or motivate.
Our desire is to train and support committed persons to increase their skills and thereby release the potential of a new generation of "Inspirers".
We are looking for people with a passion, message, knowledge or vision that needs to be heard by others – many, many others.
Even though it's an online course, our training remains highly interactive and participatory, requiring that all participants have their cameras switched on for the sessions.
The Inkings Team, Garfield and Barbara King will help you to: 
Find something of yourself that is powerful and express that self effectively

Increase self-confidence, relationship skills, professionalism, earning power, performance power

Inspire and empower people to initiate positive change in themselves and their communities
You will be better able to:            
Present yourself as an authority

Speak with confidence, clarity and authenticity

Engage and inspire audiences to act
The individualised training teaches how to:
Create a physical space for optimal virtual communication

Manage the anxiety of speaking in public or in front of a camera

Be aware of your non-verbal appearance

Improve interpersonal communication skills

Breathe power into your voice

Develop a more confident voice to enhance communication

Structure online presentations

Say what's important to you in your own words with your own passion

Build rapport and engagement with your audience in a virtual setting

Sharpen delivery style

Draw on your own experiences and insights to tell your story
You will receive:
Documents with techniques and tips

Video recordings of your presentations

An additional one-hour individual coaching session

Certificate of participation
Register for SPARKS at our sister site InKingstt.com. Please click the button below.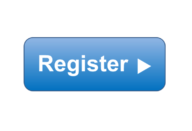 For more information connect with us via the contact page
Email inkings@gmail.com.
Call us at 868-774-0965 or 868-774-4942
Garfield King has been the writer and presenter of motivational information for over 40 years on radio and in written formats, including features in Barbados, St. Lucia, Jamaica and in Trinidad & Tobago – Discover Yourself Transform Your World on 610 Radio and Music Radio 97's Motivation Minute. Since 2002, he has been training and coaching for companies, government agencies, media houses, individuals and groups seeking to improve public speaking skills.

Barbara King has been involved in education for almost 40 years as a classroom educator, meditation instructor, process facilitator and parent educator. Barbara has trained more than 200 facilitators to communicate and work effectively with groups. She also researched, wrote and voiced Music Radio 97's Baby Talk for more than 20 years.